Your chronically ill patients receive care as your practice profitability gets some relief!  The cost to taxpayers for chronically ill patients is large and growing larger each year.  According to the Department of Health and Human Services (HHS) and the Centers for Medicare and Medicaid Services (CMS), two-thirds of all Medicare beneficiaries have multiple chronic conditions.  Medical care for these conditions accounts for as much as two-thirds of the nation's overall healthcare spending. From 2013 to the present, CMS has offered many models that have already had a favorable impact on these statistics by decreasing costs and hospital admissions while improving the quality of care delivered to chronically ill patients.
Medical practices have long been burdened by the unreimbursed cost of providing extensive care for chronically ill patients. The introduction of CPT 99490 provides a way to reimburse practices for non-patient-facing services which are provided and increases the practice bottom-line which has been progressively shrinking and under pressure. Now, our most severely ill patients are engaged in their care and assured to receive continuity of care along with many other benefits. The practice is less stressed and will achieve better patient outcomes.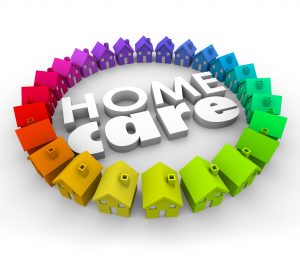 Medicare provides relief!  CCM CPT 99490 reimburses providers for non-face-to-face care for qualified patients. Beginning January 1, 2015 Medicare pays separately under the Physician Fee Schedule (PFS) under American Medical Association Current Procedural Terminology (CPT) code 99490, for non-face-to-face care coordination services furnished to Medicare beneficiaries with multiple chronic conditions provided that certain conditions are met.
In the 2015 PFS published Final Rule with comments, CMS is increasingly clear about the commitment to support primary care practices and to provide a continuum of care for our most critically ill patients. CMS continues to recognize care management as one of the important components of primary care and its contributions to better overall healthcare for individuals, resulting in reduced hospital stays and lower public costs.  Chronic Care Management (CCM) is one effort among many from CMS to support Primary Care Practices and patients.
Using the latest process improvements and technology:
Providers are paid.
Patients receive better care.
Medical information is electronically shared.
Social costs are lowered.
Your practice benefits by implementing CCM in Your Organization. Dulcian personnel can help your organization create a cost-effective implementation of Chronic Care Management (CCM). Using our business rules approach, we can turn complex regulations and guidelines into flexible, user-friendly software to manage your patients' chronic care as well as your office's associated billing, record keeping, and documentation. The resulting system will be able to handle workflow design, care plan development, patient communication, and billing. Our services include training of your personnel to effectively and efficiently use the completed system.